Absorba Baby Kids Clothes
Browse the Absorba Baby range, brought to you by Village Kids. We want you to enjoy those precious moments with your child without worrying about comfort, and Absorba Baby garments guarantee luxury. 
The French designer brand has been dressing infants and toddlers since 1949, and they're not slowing down. Over 74 years, they have expanded their collection to include babysuits, rompers, tunics, cardigans and other essential accessories. 
Absorba Baby puts comfort and luxury at the forefront of their designs: each garment is lovingly crafted with soft, breathable fabrics to help your baby stay cosy. But that doesn't mean they're not hard-wearing: Absorba Baby clothing has added child-proof features to keep your baby safe and their clothes clean. 
Shop for dainty pastels and deep blues with simple, timeless designs. As your little one grows, their Absorba Baby collection can expand too: we offer garments for newborns to three-year-olds so your children can always access their favourite clothes. 
Whether shopping for a new arrival or scaling up your toddler's wardrobe, Village Kids offers Absorba Baby garments at unbeatable prices. Shop today and feel the difference that soft, organic cotton makes.
Blue Dot Dress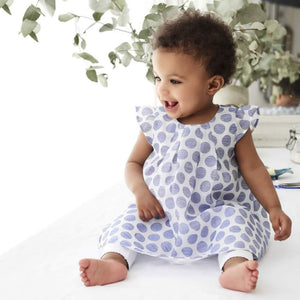 Absorba Baby
Blue & Yellow Liberty Floral Tunic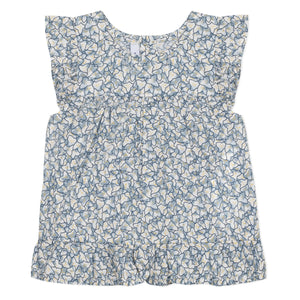 Absorba Baby