Byblos Kids Clothes
Take your love of bold prints and quirky colour combinations to the next level with Byblos at Village Kids. Since 1973, Byblos has been creating premium garments that reflect the latest trends while maintaining a classic air. 
The designers at Byblos combine traditional Italian techniques with innovative materials and patterns to create unique, stylish pieces for any occasion. Their expert craftsmanship and meticulous attention to detail comes through in their streetwear, partywear and accessories. 
They believe children's clothing should be stylish and functional, so they prioritise comfort and practicality in their manufacturing. Still maintaining a fashionable edge, their clothing includes everything from cosy sweaters and jackets to chic dresses and skirts designed with kids in mind.
Layer them in a delicate, soft-on-the-skin blouse for warm winter chic. As the weather gets warmer, they can switch to one of Byblos' effortlessly adorable dresses made with only the finest materials. 
Dressing for formal occasions doesn't have to be uncomfortable: make sure your child enjoys Christmas, birthdays, and parties in partywear that looks and feels good. Choose Byblos at Village Kids for amazing deals and competitive prices specially selected for you. 
Ivory Star & Heart Blouse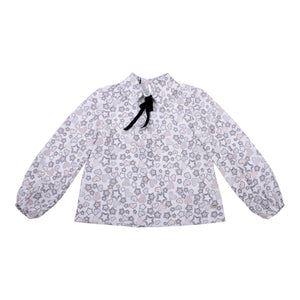 Byblos
Silver Stripe Tulle Dress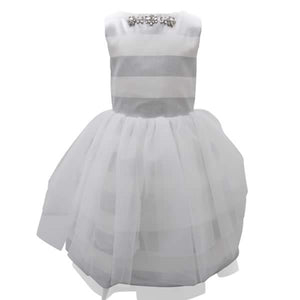 Byblos
Pink Leopard Star Blouse
Byblos