Paul Smith Kids Clothes
Take a walk on the colourful side with the Paul Smith Kid's Collection. Established in 1970, Paul Smith has been a leading innovator of eclectic, quirky clothing for over 50 years. 
Dress your little one head-to-toe in the bold patterns of Paul Smith and help them express their bright personality. Village Kids have spent time cultivating the perfect collection of Paul Smith clothing for boys and girls between 3 months and 16 years. 
Shop for tops for zany tops embroidered with the company's signature zebra emblem. When paired with some Paul Smith knit bottoms, your child will have another quirky outfit to add to their collection. 
Shield them from the winter breeze in one of Paul Smith's comfortable yet casual cotton sweat tops, available in different designs to suit your child's wardrobe. 
Start your little one's collection on the right foot with Paul Smith's charming baby tops and sweatshirts. Before long, they'll be dressed in the cutest, most fashionable clothing on the market. 
Shop the Paul Smith Kids sale and get your hands on the finest designer clothing at a bargain. Here at Village Kids, we can help you cultivate a custom wardrobe for your child whilst saving you money.
Navy Knit Bottoms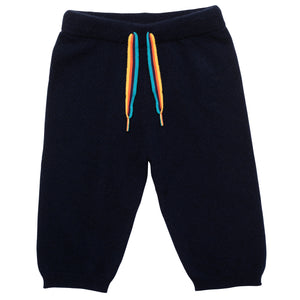 Paul Smith
Red Goggle Sweatshirt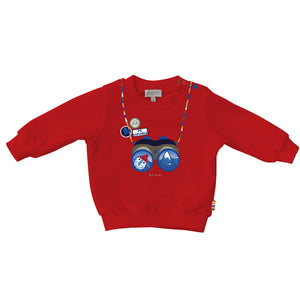 Paul Smith