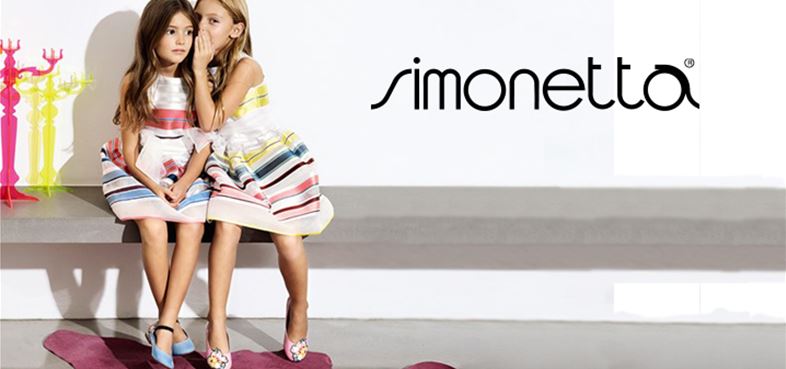 Simonetta Kids Clothes
In the 1950s, designer Maria Bianca Mazzarini Stronati opened a small children's dressmakers shop in Italy: the rest is history! Named after her daughter, Simonetta, the brand flourished and has become one of the most successful childrenswear brands in modern times. 
Browse Village Kids' extensive selection of luxurious Simonetta clothing, the perfect balance of style and comfort for children of all ages. The brand's collection includes various items, from stunning dresses to trendy jackets and skirts, manufactured from the highest quality materials for your child's comfort.
Each piece is exclusive, with intricate embellishments, lace details, and unique prints that are sure to make your child stand out. Their expert use of lavish fabrics such as silk, satin, and velvet, combined with delicate embroidery and beadwork, creates an air of elegance and sophistication that is second to none.
Simonetta's childrenswear collection is a testament to the brand's commitment to quality and design excellence. Choose Village Kids for Simonetta kid's clothing, and give your child a work of art.
Grey Floral Dress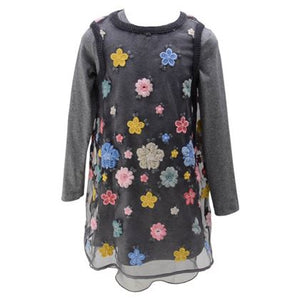 Simonetta
Pink Metallic Top & Trousers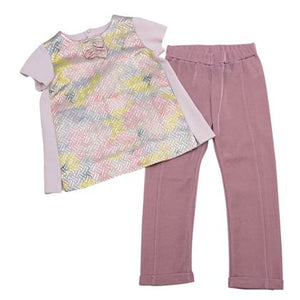 Simonetta