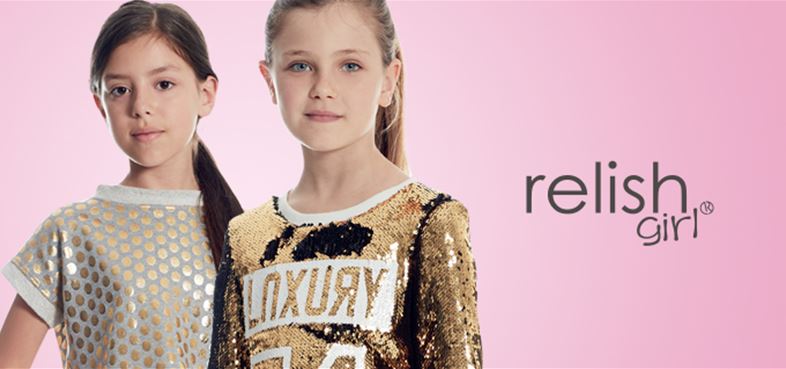 Relish Kids Clothes
Our carefully-curated collection of Relish designerwear will blow you away. If you're looking for a childrenswear brand that reflects quality, style, and comfort, Relish garments offer unique and fashionable pieces for children of all ages.
The founding properties of Relish focus on the balance between practicality and style. It should be no surprise that their pieces do exactly that! From playful, graphic prints to sophisticated formal cuts, Village Kids can offer you streetwear and occasionwear.
 One of the things we love about Relish Kidswear is their attention to detail. Each piece is manufactured using high-quality materials that guarantee long-lasting durability. Whether you're looking to dress your little one for downtime or get them ready for special occasions, the Relish collection at Village Kids will fulfil your fashion needs. 
The brand's collection is packed to the brim with beautiful and unique designs to make your child stand out. Their range includes everything from dresses and skirts to shorts and t-shirts, all featuring the brand's quirky, signature style.
Every child deserves to look and feel their best; with Relish Kidswear, they can! Shop our selection today and discover the magic of the Relish brand!
Black & White Stripe Top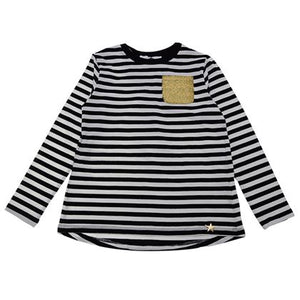 Relish
Ivory Polka Dot Sweat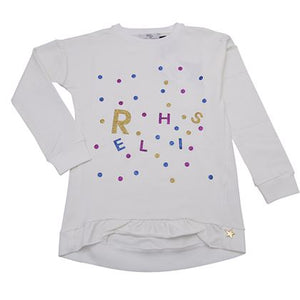 Relish