St Barth Kids Clothes
St Barths' designer childrenswear is the essence of tropical paradise. Named after the eponymous Caribbean-French island, St Barths clothing is renowned for its bright colours, playful prints, and comfortable materials perfect for the beach, pool, or other outdoor activities.
Choose from a vast collection of swimsuits, shorts, t-shirts, and dresses, all made from first-class materials designed to withstand the rigours of playtime. 
St Barth's designs are perfect for families who love to travel and explore new destinations. The collection includes versatile items that your little ones can wear on the beach and in the city, making them a practical choice for those on the go.
The brand's use of eccentric prints and bold colours creates a fun, relaxed vibe perfect for the summer holidays. St Barth's collection is a must-have for any fashion-conscious parent looking to add a touch of tropical flair to their child's wardrobe.
Browse Village Kids' collection of St Barths designer kids' clothing and let a little more sunshine into your life. 
White St Barth Logo T-Shirt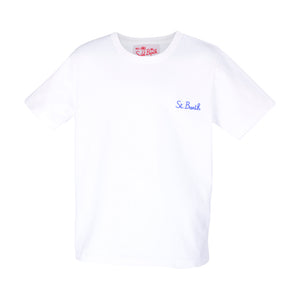 St Barth
Blue Dinosaur Swimming Shorts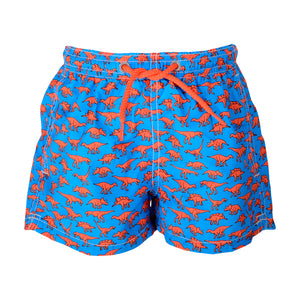 St Barth
Navy Blue Shark T-Shirt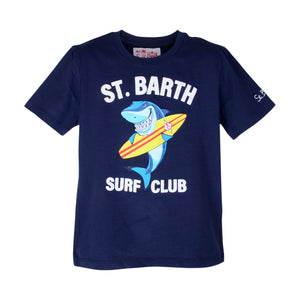 St Barth